Perspectives on the Synod
In March 2020, Pope Francis announced a major event in the life of the church: the Synod on Synodality. Built around the themes of communion, participation and mission, the pope called this Synod—the 16th such meeting since its reintroduction by Pope St. Paul VI in 1965—"what the Lord expects from the church of the third millennium." It is a "walk together," a way of proceeding driven by the Holy Spirit and implemented by the People of God.
In 2023, more than 360 people from around the world—bishops and cardinals, religious sisters and clergy, members of the laity and Outreach's own James Martin, S.J.—gathered in Rome to discern where the Holy Spirit may lead the Catholic Church. The October meeting marked the opening of the Synod's "universal phase," which was preceded by listening sessions and opinion gathering at the diocesan and continental levels. The Synod is set to conclude with a final gathering next year.
Are you curious about the perspectives of Synod attendees? Do you wonder what this global gathering will mean for the future of the church? Outreach has you covered.
Check back here as we feature analysis and commentary on the Synod from participants, theologians, LGBTQ people and those who minister with them.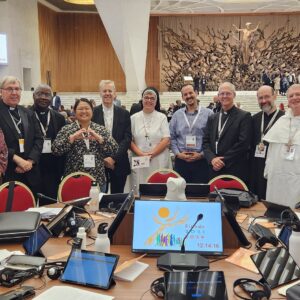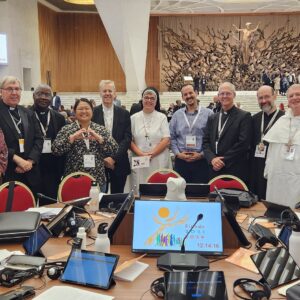 All photos courtesy of James Martin, S.J., unless otherwise stated.